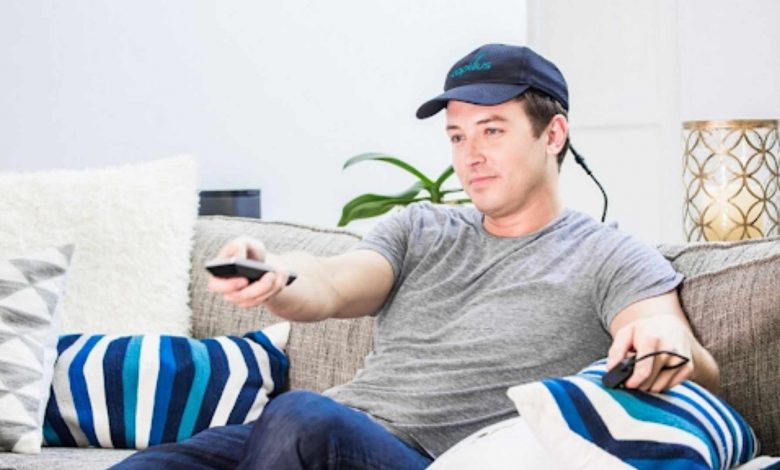 Do you suffer from hair loss? If so, you're not alone. Millions of people around the world experience hair loss at some point in their lives. There are many different causes of hair loss, and there is no one-size-fits-all solution. But there is a new treatment option available that may be able to help: the Capillus laser cap.
In this article, we will consider Capillus laser cap reviews, including which device is the best for you.
About Capillus:
Capillus is one of the leading brands in the hair care industry and offers a variety of laser caps to choose from.
The company has three different laser cap models: the Capillus 112, the Capillus 202, and the Capillus 272. These models offer different coverage areas and different numbers of laser diodes.
So, if you are looking for an FDA-cleared device to treat your hair loss, Capillus might be a good option for you.
What is a Capillus Laser Cap?
Capillus laser cap is a device that is used to treat hair loss. It is a cap that contains lasers and it is worn on the head. The laser light stimulates the growth of new hair.
It is one of the safest and most effective treatments for hair loss. It is also a comfortable treatment to use. You can wear it at home and it does not require any special preparation.
How do Capillus Laser Caps Work?
Capillus laser caps work by using low-level laser therapy, or LLLT. This type of therapy has been cleared by the FDA and clinically proven to be effective in treating hair loss. The laser light energy is absorbed by the cells in your scalp, which stimulates the production of new hair growth. 
It is important to note that Capillus laser caps are not a cure for baldness, but they can help to reverse the effects of hair loss and promote new hair growth.
This treatment is suitable for both men and women who are experiencing hair thinning or hair loss.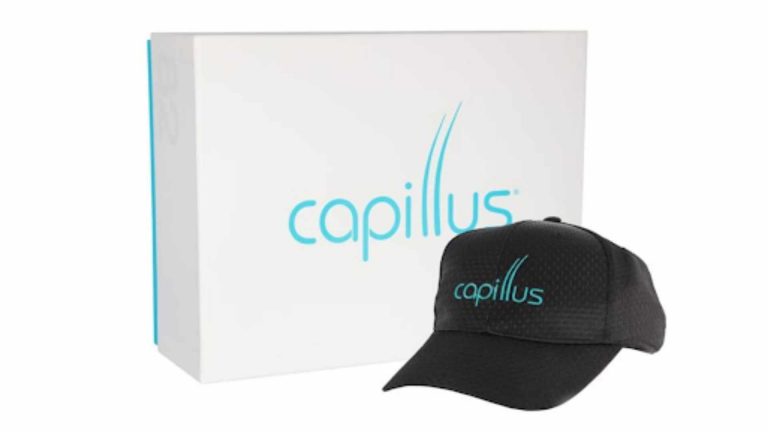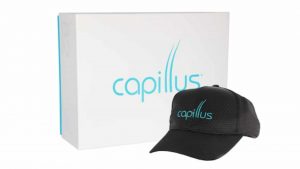 Effectiveness of Capillus Laser Cap for Hair Loss Treatment:
The Capillus laser cap has been FDA-approved for the treatment of hair loss. It is a Class III medical device that is effective in promoting hair growth. 
Below are some of the studies that have been conducted on the Capillus laser cap.
The cap-type LLLT device is an effective treatment option for AGA in both men and women with minimal side effects. The result showed an increase in hair density by 4.5 times, as well as an overall improvement in the condition of the hair [1].
The following study [2] was carried out in several institutions and private clinics. A total of 146 men and 188 women with baldness were examined. As a result, the average amount of hair increased by 20.2 cm2 compared to the baseline.
The results of these studies demonstrate that the Capillus laser cap is an effective treatment for hair loss. If you are considering using the Capillus laser cap for hair loss, it is important to consult with a board-certified dermatologist or other medical professionals to ensure that it is the right treatment for you.
What are the Differences Between Capillus Devices?
Capillus laser caps come in three models: the CapillusOne, the CapillusPlus, and the CapillusPro. The main difference between these devices is their size and portability. 
The CapillusPro is the largest device from the company. It is a hands-free device that is powered by an AC adapter and has a cord that goes from the device to the power outlet. It has 272 diodes and is the most powerful laser cap from Capillus. 
The CapillusPlus is their mid-sized device. You can use it while plugged into the wall OR running on batteries. It has 202 diodes. 
The CapillusOne has only 112 diodes and is suitable for those with a very small treatment area. This device is portable and can be used while plugged into the wall or running on batteries. 
The devices all have different numbers of diodes, which means they also have different power levels. The CapillusPro has the most diodes and is their most powerful device. If you are looking for the most coverage and power, this is the device for you. 
What do Users Say about the Capillus Laser Cap?
Capillus has some of the best reviews in the business. On their website, they boast a 97% success rate. And users back this up with their own stories of using the device to successfully treat their hair loss.
Also, because the device is so comfortable and portable, many users report using it while going about their daily activities with no issues. It's also been noted that Capillus has helped to improve the overall condition of hair, including stopping hair loss and regrowing new hair.
In addition, the company offers a money-back satisfaction guarantee, so users can feel confident about trying the device without risk.
Overall, it seems as though the Capillus laser cap is a highly effective device with very few drawbacks. So if you're looking for an at-home solution to your hair loss woes, Capillus is a great option to consider.
However, before purchasing any type of hair loss treatment, it's always best to consult with a dermatologist or hair loss specialist to get their professional opinion. They can help you determine the cause of your hair loss and the best course of treatment.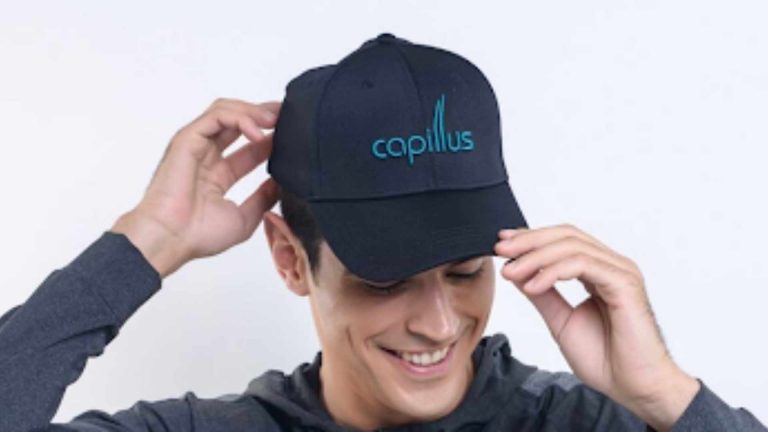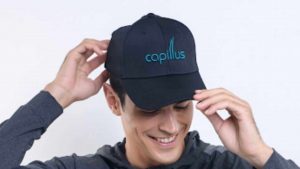 Capillus Laser Cap vs iRestore Laser Cap:
Besides the Capillus laser cap, there are also other laser cap devices in the market, such as the iRestore laser cap. So which one is better? Below we compare iRestore vs Capillus.
First of all, the Capillus laser cap is FDA-cleared for hair regrowth in both men and women. It is also the only laser cap with a built-in cooling system to ensure your scalp stays cool throughout treatment. The iRestore laser cap, on the other hand, does not have such a feature.
Another difference is that Capillus offers a choice of three different models, each with a different number of laser diodes. The iRestore has two models with 51 and 282 laser diodes.
Lastly, Capillus offers a 90-day money-back guarantee, while the iRestore offers only a six-month warranty.
Overall, we believe that Capillus is the better laser cap device because of its FDA clearance, cooling system, and choice of models. If you are looking for a laser cap to help with your hair regrowth, then we recommend choosing Capillus.
Pros and Cons of Capillus Laser Cap:
There are several pros and cons of the Capillus laser cap that you should be aware of before deciding whether or not to purchase one.
Pros:
The Capillus laser cap is FDA-approved for hair regrowth;

It has been clinically proven to help promote hair growth in both men and women;

The laser cap is a convenient, easy-to-use treatment that can be done at home;

It is absolutely painless.
Cons:
It is a costly investment;

The laser cap must be used for at least six months to see results.
So, is the Capillus laser cap worth the investment? In our opinion, yes. The pros definitely outweigh the cons, and it is a treatment that can provide lasting results. If you're looking for an easy way to promote hair growth, the Capillus laser cap is definitely worth considering.
Is it Safe to Use Capillus Laser Caps at Home?
Capillus laser caps are safe to use at home. The lasers used in the cap are FDA-approved and be safe and effective for home use. As with any new technology, always consult your doctor before using a Capillus device.
Capillus laser caps are easy to use. Simply put on the cap and turn it on. The lasers will automatically turn off after 6 minutes. There is no need to worry about accidentally leaving the device on, as it will automatically shut off.
Capillus laser caps are painless and have no side effects. You may feel a slight tingling sensation when the lasers are first turned on, but this will dissipate quickly. You can wear the cap while you work, sleep, or go about your day-to-day activities.
Conclusion:
Capillus is a great option for those seeking an at-home laser therapy solution to treat their hair loss. The company offers three different devices, each with its own set of features and price points. The Capillus82 is the most powerful and expensive device, followed by the Capillus272 Pro and the Capillus202. While all three devices are FDA-cleared and effective at treating hair loss.
Which device is the best for you will depend on your specific needs and budget.
If you are looking for the most powerful laser therapy device available, the Capillus 272 is a great option. It offers the longest treatment time and comes with a money-back satisfaction guarantee. However, it is also the most expensive option.
No matter which device you choose, Capillus offers a great solution for those seeking an at-home laser therapy treatment for hair loss.
Visit for more articles